Located in Roppongi & Shibuya,Maris★Gina Brazilian Waxing Salon offers the highest quality professional hair removal services. Our estheticians have been certified as specialists in Brazilian waxing by the Japan Brazilian Wax Association. Expect a gentle touch and precise movement while you relax in our luxurious, spacious, and sanitary treatment rooms. Furthermore, English speaking staff is available to make sure all of your needs are met. Maris Gina Roppongi Salon services includes waxing treatment and the latest technique of SHR laser hair removal. The SHR laser hair removal technique is very gentle to the skin. The laser does not damage the pores like many other techniques, but rather covers the hair follicle with heat, leaving a painless result. Additionally, the SHR laser treatment does not depend on the hair cycle, allowing treatment to be done every 3 weeks. A complete hair removal can be achieved in 6 months earliest. 5 beams of laser light hits the skin per second, and Maris Gina is committed to serve our customers gently and carefully. We always keep in mind the reason why our customers chose us. Maris Gina will keep serving our customers with precise, reasonable, and caring manner that is guaranteed to satisfy you. There is a brand new clinically approved treatment for hair removal called SHR. Previously, laser hair removal treatments beamed laser light to the melanin to put a stop to hair growth. The new SHR treatment on the other hand, targets the structure of the hair, and this is is a innovated theory for hair removal. With this innovation, laser hair removal has become a painless treatment. Some may assume that there is still some pain, but no, the pain is close to none. Those that used to need anesthesia during laser hair removal treatments will most likely not be needing it anymore. The laser hair removal treatments up until now may have been effective but painful and caused many to feel uneasy about it. By the SHR hair removal treatment only focusing on the hair follicle, you will not have to feel hesitant toward the treatment anymore. Depending on the areas of treatment, you may feel more friction, however, we can still say that the treatment is pain-free. To describe the feeling of the SHR treatment, it is as if you a placing a warm stone on your skin. Rather than pain, you will be feeling warmth. The SHR hair removal treatment has won the gold medal award for the British Best Esthetic Treatment. The hair removal treatment has improved greatly, and of course the treatment is speedy. The SHR is used for all skin types and skin colors, allowing us to achieve smooth skin without damage. Please also remember that the SHR is clinically approved, so if ever there is a problem, it will be properly treatable.
Natsuki Asaine
Haruka Yoshikawa
Yuko Hasegawa
Aoi
Qualified Alexandria Professional Basic Sugarist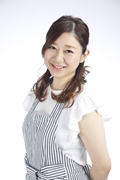 Kana
Qualified Alexandria Professional Body Sugaring Basic Sugarist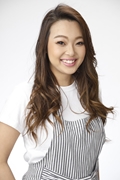 We aim for good, speedy results. If you are looking for a waxing salon, please come and try our sugaring treatment at our salon. We are sure you will be impressed with the results. We also want to make sure we communicate well with our customers and make them feel as comfortable as possible! We hope to see you at our salon.
Lann
Qualified Alexandria Professional Body Sugaring Master Sugarist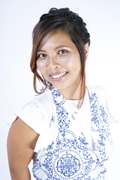 Hi, I am Lann I am French and Japanese. I was born and raised in France, but my heart is Japanese. I was a hairdresser in France, but I have acquired the Japanese custom of detailed, quality customer care to one day have my own salon. By working at Maris Gina, I am now waxing, with a commitment to deliver the well known Japanese customer care. My hobby is to move my body (any sport), and I ride my bicycle to work everyday. I love to cut hair, and make people look their best!
Hazuki
Qualified Alexandria Professional Body Sugaring Master Sugarist
Please let us know all your beauty concerns! We cater to your needs with plenty of time and care, not only for hair removal. I've recently started to play golf♪
Kie
Qualified Alexandria Professional Body Sugaring Master Sugarist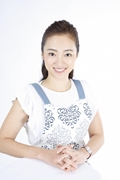 Maris Gina (Roppongi & Shibuya&Jiyugaoka&Utsunomiya) Salon Hi! I'm Kie and I have been professional waxer since 2012. My salon's main aim is to allow foreigners in Tokyo feel comfortable, as well as Japanese people! We are a private salon with bilingual staff and relaxing atmosphere.
Erica
Qualified Alexandria Professional Body Sugaring Master Sugarist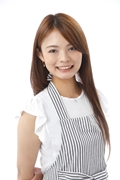 Chiemi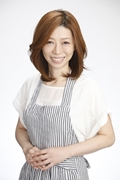 9 chome-1-7 Akasaka Minato-Ku, Tokyo
03-5823-4022
Monday

Tuesday

Wednesday

Thursday

Friday

Saturday

Sunday

9:00am - 9:00pm

9:00am - 9:00pm

9:00am - 9:00pm

9:00am - 9:00pm

9:00am - 9:00pm

9:00am - 9:00pm

9:00am - 9:00pm
16-8 Udagawacho, Shibuya-ku, Tokyo
03-5823-4022
Monday

Tuesday

Wednesday

Thursday

Friday

Saturday

Sunday

10:00am - 10:00pm

9:00am - 10:00pm

9:00am - 10:00pm

9:00am - 10:00pm

9:00am - 10:00pm

10:00am - 10:00pm

10:00am - 10:00pm
Nakatomatsuri 1-1-36, Tochigi
Monday

Tuesday

Wednesday

Thursday

Friday

9:30am - 5:00pm

9:30am - 5:00pm

9:30am - 5:00pm

9:30am - 5:00pm

9:30am - 5:00pm
Kabuki-Cho 1-5-9, Tokyo, Shinjuku Noa Building 4F, Shinjuku-ku
03-5823-4022
Monday

Tuesday

Wednesday

Thursday

Friday

Saturday

Sunday

10:00am - 10:00pm

10:00am - 10:00pm

10:00am - 10:00pm

10:00am - 10:00pm

10:00am - 10:00pm

10:00am - 10:00pm

10:00am - 10:00pm